Yoga is good for my BODY!
Yoga is good for my MIND!
Yoga is good for my SPIRIT!
Sam B Yoga has had a great deal of success over the last 5 years of teaching Yoga and Mindfulness within Schools and Colleges in the local area.
The success of Sam B Yoga's classes on pupils within schools has been featured on BBC South Today (4th July 2017). Pupils said that yoga, the breathing and mindful techniques taught by Sam B Yoga helped them to "calm their minds", "filter out distractions", "focus on their work", "keep their brains healthier", "prioritise their work", "build core strength and flexibility in their bodies" , "help them to sleep", "decrease social anxiety", "overcome anger", "relieve stress" , "physically do more things" and "be themselves". They said it made them feel "calmer", "more relaxed", "not so stressed", "happier", "fitter", "stronger", "more positive", "energised", "less agitated" and "focused".
Sam B Yoga has helped teenagers to manage their stress prior to their GSCE exam period. Classes have also significantly helped children with behaviour and emotional issues, Autism, ADHD and those suffering from mental illness. Sam B Yoga classes helped children suffering Hemiplegia with positive results.
If your school is interested in Sam B Yoga classes within your curriculum then please get in touch. Sam B Yoga offers presentations educating pupils and staff on Yoga, its benefits and research papers and case studies.
Yoga is a philosophy and a science and not a religion. Yoga teaches moral codes for treating oneself and others, how to keep your body, mind and spirit in a healthy optimum working order, how to increase energy and focus through breathing techniques, how to calm the mind and self-regulate through mindful practices and how to transform your life through meditation and the necessary steps needed for a true and powerful meditational experiences that impact every single aspect of your life and the way you lead it.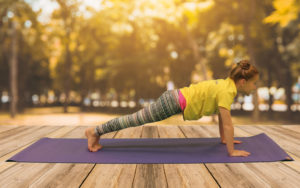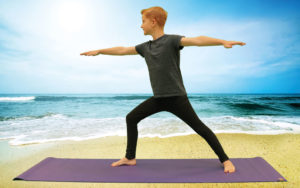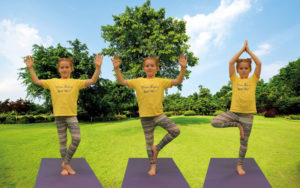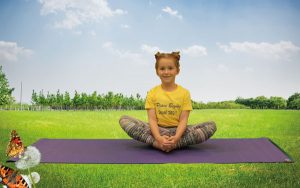 Primary Yoga
Primary school Yoga is taught through stories, adventures, games and play. Classes incorporate many areas of the National Curriculum and are age appropriate. Classes are taught considering children's anatomy, physiology and development and as well as ensuring health and safety policies are endured to.
Sam B Yoga can offer your school regular Yoga classes within the curriculum as part of PE or PSHE, an after-school or lunch-time club, or classes to meet the needs of children with specific needs such as those under pupil premium. Complete with Fully Qualified Teaching Status, Sam B Yoga can also cover PPA time.
Primary Schools providing Sam B Yoga Curriculum
Lee-on-Solent Infants
Locks Heath Infants School
Locks Heath Junior School
Orchard Lea Infants
Meon Cross
Newtown CofE Primary School
Queens Inclosure Primary
Sarisbury Infants
St. Columba CofE School
Uplands Primary
Wallisdean Infants School
Wallisdean Junior School
West Hill Park School
What do the teachers say?
"I thought the routines were an ingenious way of making key yoga asana accessible to the children"
"I will never forget your Yoga classes, such a special thing to do for the children"
Teen Yoga
Teenage mental illness is now on a steep incline and Yoga and Mindfulness has been proven to benefit Mental Health.
Yoga and Mindfulness Classes and Workshops by Sam B Yoga are now running in Schools and Colleges across the local area. These classes are specialised and meet the needs of young boys and girls developing into adulthood. Students will be taught different postures, breathing techniques, mindfulness exercises and relaxation techniques and advised on cautions and benefits. Regular classes are an ideal way to combat stress in the lead up to exams.
If you are a Secondary School or College and are interested in running a workshop or a regular class then please contact us below.
Secondary Schools providing Sam B Yoga Curriculum
Brookfield Community School
Meon Cross
What do the children say?
"My expectation was that it would be awkward or too difficult but it wasn't. It chilled out my emotions and it was fun"
"This class is well worth it and an amazing opportunity to become fitter. I would recommend it 1 million percent"
"Absolutely amazing, incredible experience. A great opportunity to de-stress. Made me fall in love with Yoga"